Operation put the puzzles together is under way!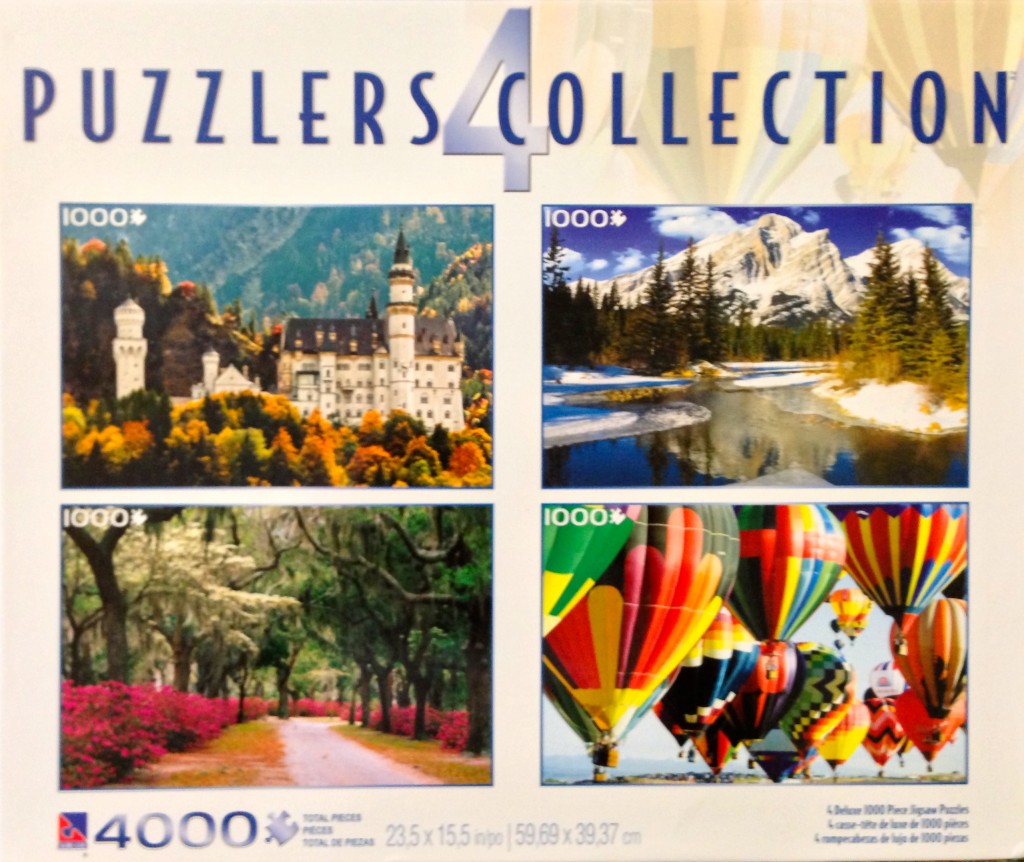 Purchase Date: November 29, 2012.
Our original plan was to purchase one 5,000 piece puzzle to use. We wanted something that was gonna be practical. Because the puzzles will be given to our child, we wanted something that would match any decor so that someday when they have a home of their own it can go with them. We quickly found out that was not gonna work out as well as we thought. We did find a puzzle that we liked, but it was going to cost approximately $50.00! This was quite a shock because that was quite a lot more than we had imagined we'd have to pay. We also discovered that a 5,000 piece puzzle is not small. Dimensions listed were a little over 5 feet long by about 3-4 feet tall! At that point I was beginning to think even if we did get that we'd have to put it together in sections and then where would we hang something that big? After all… the plan is to hang the puzzle in our baby's room.
Needless to say because of this we chose to go with something a little smaller. 😉 We bought a box containing four 1,000 piece puzzles. As was stated in the "Our Story" section we plan to put them together, and have them framed. We will number each of the puzzle pieces on the back. As money is given, we will fill out a computer spreadsheet that tells the names, dates, and amounts given, and correlate those to the numbers on the puzzle so that it will always be a reminder of how God provided. Our child will always know that through God's goodness, and because of all of you who gave, they could have life!
I plan to occasionally make post to keep y'all up-to-date on the progress of the puzzles and the finished results. Here are a couple other pictures we have taken of the work in progress.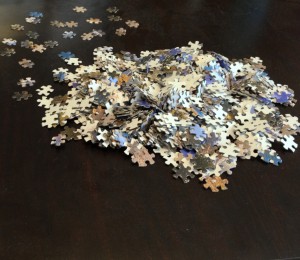 Just Outta The Box!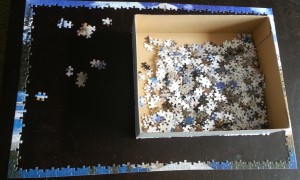 The Edge Is Always The Easy Part. 😉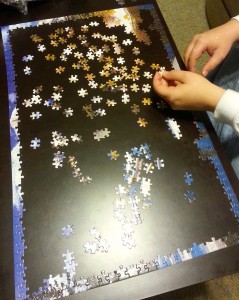 The Real Work Starts Now.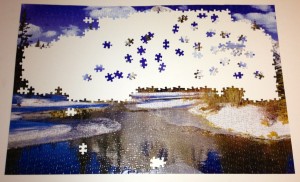 Slow But Sure. 🙂
-Becky